"I dag var vores første arbejdsdag, siden ferien med jer, den sidste uge er stadig inde i os. Vi nyder det stadigvæk!"
– Gert-Willem, Sonja, Eva, Lieke
I de sidste 12 år har Familiehuis Boysen haft deres placering i Ribe, Danmarks ældste by.
Vi har 3 ferielejligheder, som vi lejer ud året rundt for de store og små familier! På zoover (et hollandsk anmeldelsessted) har vi været feriested nummer 1 i Danmark i de sidste 10 år. Hos Familiehuis Boysen kan du hver især slappe af og udfolde dig kreativt. Vi sørger for at byde dig velkommen og tilbyder at spise sammen med dig. Ribe ligger meget tæt på øerne Rømø, Fanø og Mandø. Legoland, det maritime museum og Vikingecentret er temmelig ikke langt fra os.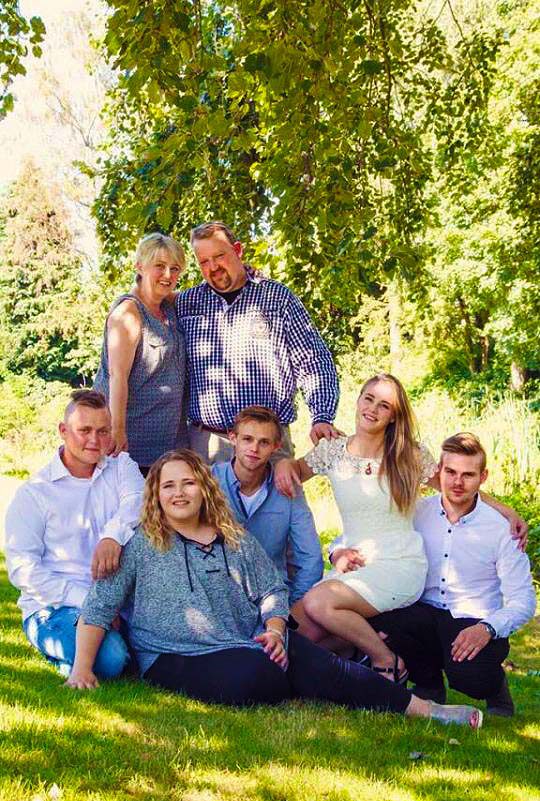 Best holiday resort in Denmark 10 years in a row
---
We have 3 holiday apartments which we rent out all year round for the big and small families!
On zoover (a Dutch review site), we have been the number 1 holiday resort in Denmark for the last 10 years. At Familiehuis Boysen, you can each yourself, relax and unfold creatively. We make sure to welcome you and offer to eat with you. Ribe is very close to the islands Rømø, Fanø and Mandø. Legoland, the maritime museum and the Viking Center are rather not very far from us.
10 years
BEST HOLIDAY RESTORT IN DENAMRK
THE APPARTMENTS
Where would you like to stay?
We Love
Animals
Meet the sheeps, goats, dogs and our beloved horse Lientje
If you family loves animals then you will love the Boysen ranch. The kids can freely come and talk with them all and try to feed them.
Mauris accumsan, mass
Suspendisse potenti. In non lacinia risus, ac tempor ipsum.
---
Maecenas sit amet
Phasellus venenatis leo eu semper varius. Maecenas sit.